Event Date:
Tuesday, February 13, 2018 -

4:00pm

to

5:30pm
Event Location:
Pacific View Room (8th floor of Davidson Library)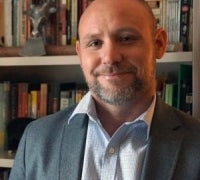 The Amazon rainforest is a land of incredible biological and cultural diversity that plays a crucial role in global environment health. Yet the rainforest continues to be cut down to produce commodities, particularly cattle, soy, and gold. While we know that a combination of economic factors and governmental policies contribute to these destructive activities, on-the-ground research with groups making land-use decisions helps to better understand the socio-cultural context and logic of deforestation. Drawing on a decade of his anthropological research with cattle ranchers and gold miners in the Brazilian Amazon, Hoelle discusses the beliefs, values, and interests that contribute to destructive behaviors. His work explores the strategies that these ranchers and miners use to elude government surveillance and deforestation regulations, and sheds light on some of the ongoing challenges to more sustainable and just alternatives in Amazonia.
February 7, 2018 - 11:50am