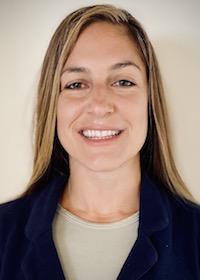 Instructor of Record; Teaching Assistant, and Graduate Student Researcher
Jolie Colby is a Doctoral Candidate at UCSB's Gevirtz Graduate School of Education. Jolie discovered her love of conservation and environmental literacy as a Fulbright scholar in Indonesia doing reef conservation. Before coming to UCSB, Jolie co-owned and operated a field study school in Central America that focused on neotropical conservation biology. For three years, Jolie was the Environmental Literacy Consultant for the UCSB Children's Center and is currently the Lead Coordinator for UCSB's Student Wildlife Ambassador Program, a core member of UCSB's California Grizzly Research Network, and the Lead Developer for a conservation education group that develops project-based science curricula that meets NGSS standards. Jolie has worked with institutes such as The Nature Conservancy and the U.S. Department of State, in addition to collaborating directly with Jane Goodall, Jack Johnson, and various indigenous tribal leaders from around the world.
Jolie has served as Instructor of Record for:
ENV S 143: Endangered Species Management
ENV S 106: Critical Thinking and Evidence Based Reasoning,

Jolie has served as a Teaching Assistant for:
ENV S 1: Intro to Environmental Studies
ENV S 3: Intro to Social and Cultural Environments
ENV S 106: Critical Thinking and Evidence Based Reasoning
Specialization
Human dimensions of environmental change, Environmental literacy, Human wildlife coexistence, Conservation education, Endangered species management, NGSS curriculum development, Community conservation, Indigenous knowledge systems and the environment
Education
Ph.D., Education, University of California, Santa Barbara (2021)
M.A., Education, University of California, Santa Barbara
M.A., Philosophy, San Diego State University
B.A., Philosophy & German, Humboldt State University
Research
Jolie's current research explores the role of school communities in the possible reintroduction of grizzly bears to California. Jolie also focuses on the role teachers play in environmental literacy and works closely with teachers and schools to develop research based environmental literacy curriculum to science classrooms.