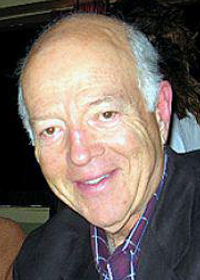 Emeritus Professor
Dr. Manalis passed away on January 1, 2023. A memorial website has been created in his honor and available at https://www.forevermissed.com/melmanalis . Please feel free to visit.
Specialization
Wind and Solar Energy Conversion and Assessment, Global Warming, Nuclear Energy, Planning and Economic Evaluation of Renewable Energy
Research
Dr. Mel Manalis is a Research Physicist and Senior Lecturer for the Environmental Studies Program and a member of the Institute for Energy Efficiency's Economics and Policy Solutions Group. His research interests surround the development of quantifiable sustainability measures. Dr. Manalis has taught at UCSB for 35 years and has developed courses related to energy. During the 1980's, he led a seminal delegation of wind energy experts to advise the Chinese government on how to initialize a large-scale wind energy effort that has become a major underpinning of today's rapid advance in China's wind power development. He conducted the first wind energy study of Vandenberg Air Force Base in Lompoc, California and the nascent study of solar energy applications for the California Energy Commission following the 1973 oil embargo.