Because of the built-in flexibility of its curriculum, Environmental Studies allows students to participate in courses, programs, and opportunities that lead to independent thinking and experiential learning that can deepen a student's understanding of the causes and effects of today's environmental problems on a global scale.
Since its creation, Environmental Studies at UCSB has encouraged its students to consider completing some portion of their undergraduate study through the University's Education Abroad Program (EAP), other accredited study abroad programs, or UC's Washington Center or Sacramento Center programs. Opportunities such as these allow students to apply academic credit towards their major while studying in a foreign country or interning for an environmentally related agency in our state or national capital.
Students are not limited to just UCSB sponsored programs to study abroad. Dozens of great programs are offered through sister UC campuses, universities, and colleges - too numerous to list here. Interested students in such programs are encouraged to investigate them thoroughly and work with a UCSB College or Academic Advisor to assure units awarded are UC transferable and applicable towards major requirements before enrolling in a specific program.
Questions on how a student can maximize their time studying abroad should be directed to the Environmental Studies Academic Coordinator or Advisor by emailing advsing@es.ucsb.edu.
Before studying abroad, students should read the Guidelines for Applying Study Abroad Units to an Environmental Studies major
In addition to UC-sponsored study abraod programs like the Education Abroad Program, many environmental studies students have also successfuly studied abroad through environmental field studies programs. FOr more information please visit our field studies page.
Popular Study Abroad Programs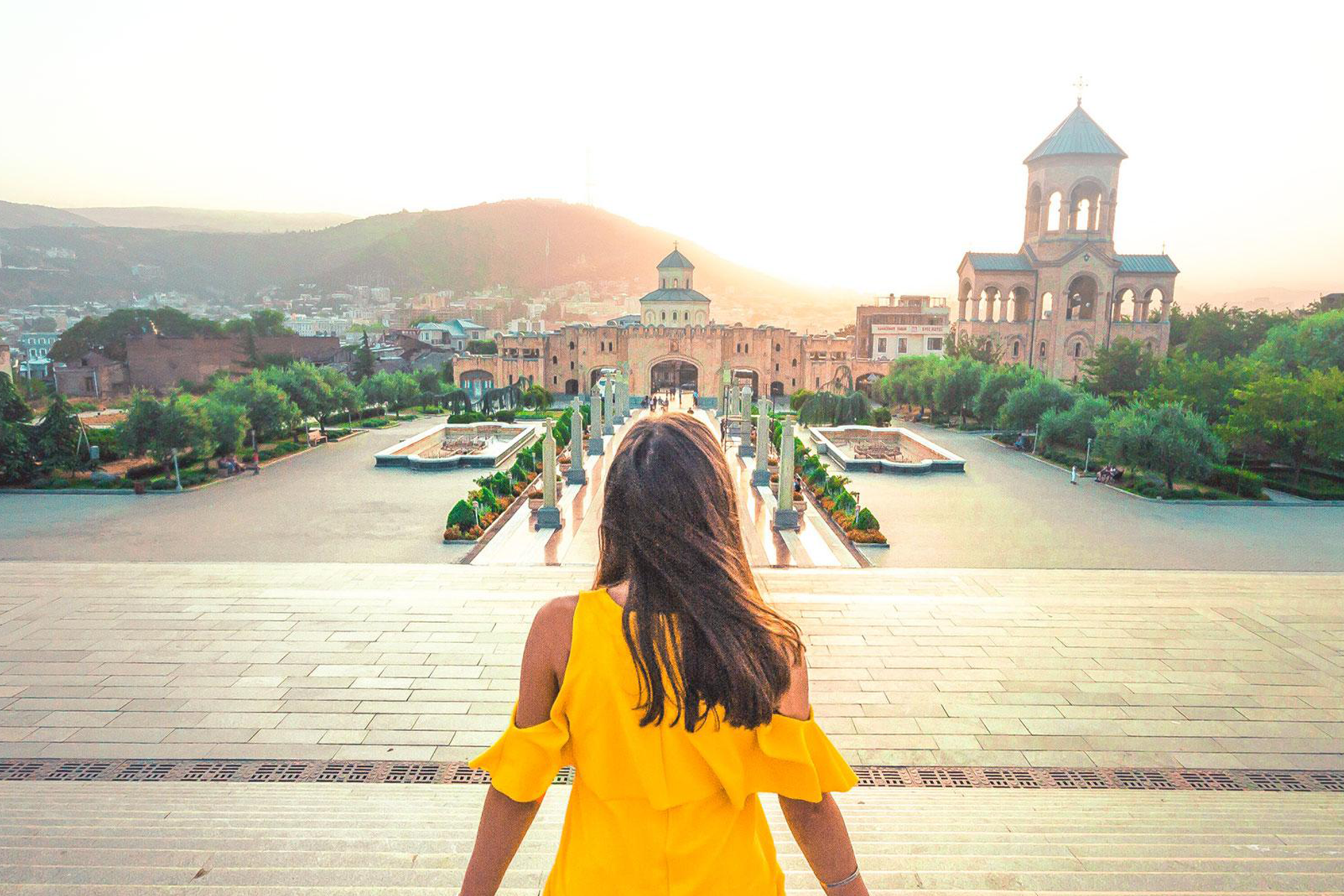 UC Education Abroad Program (EAP)
Environmental Studies currently has over 45 students studying abroad in 17 different countries through the UC's Education Abroad Program - countries such as New Zealand, Ghana, Chile, England, Costa Rica, Denmark, China/Hong Kong, Italy, and Australia to name a few. Learn more about past Environmental Studies Majors and what they have been able to accomplish through UCEAP here! Through UC's Education Abroad Program, more than 2,500 UC students are studying abroad at over 130 institutions in 35 countries, making it the larges education abroad program in the country. Students interested in studying abroad should visit the UCSB EAP website and plan accordingly as the application process can often take months and early academic planning is critical to assure a student stays on track to graduate in a reasonable time. Students can also learn more by viewing the Environmental Studies EAP informational video.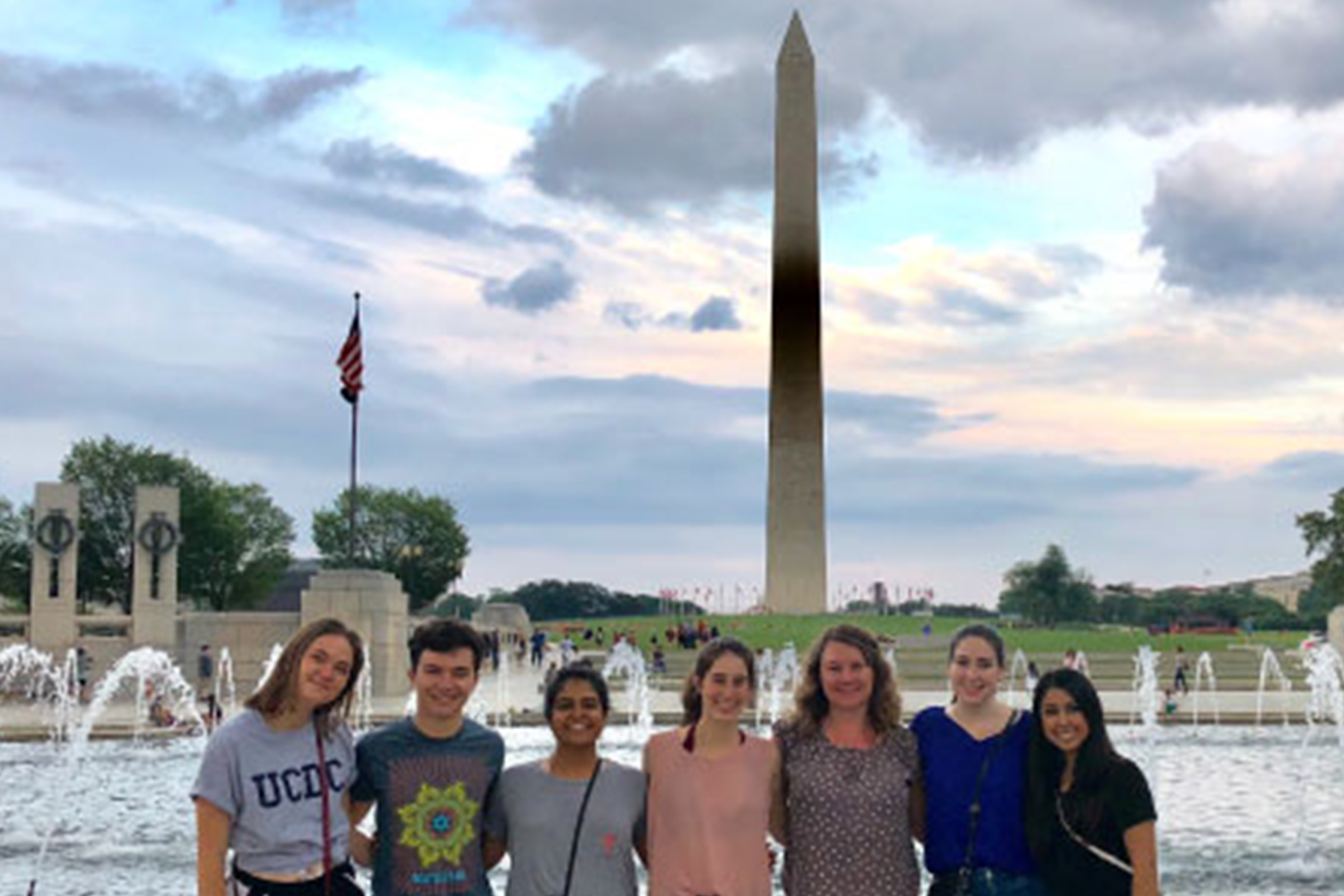 Washington Center Program (UCDC)
Every quarter a select group of UCSB undergraduates are selected to travel to our Nation's Capital for a unique academic experience. While studying at UCSB's Washington Center, students combine real work experience via internships with independent research and study, and get to take advantage of the wide array of cultural and political opportunities in the political center of the United States and one of the most dynamic and important cities in the world. This full academic internship program is offered every quarter, including summer and housing is included at a UC owned and run dormitory. The application deadlines for this opportunity are normally three to five months ahead of the quarter one wants to participate, so be sure to visit UCSB's UCDC website for application info and deadlines.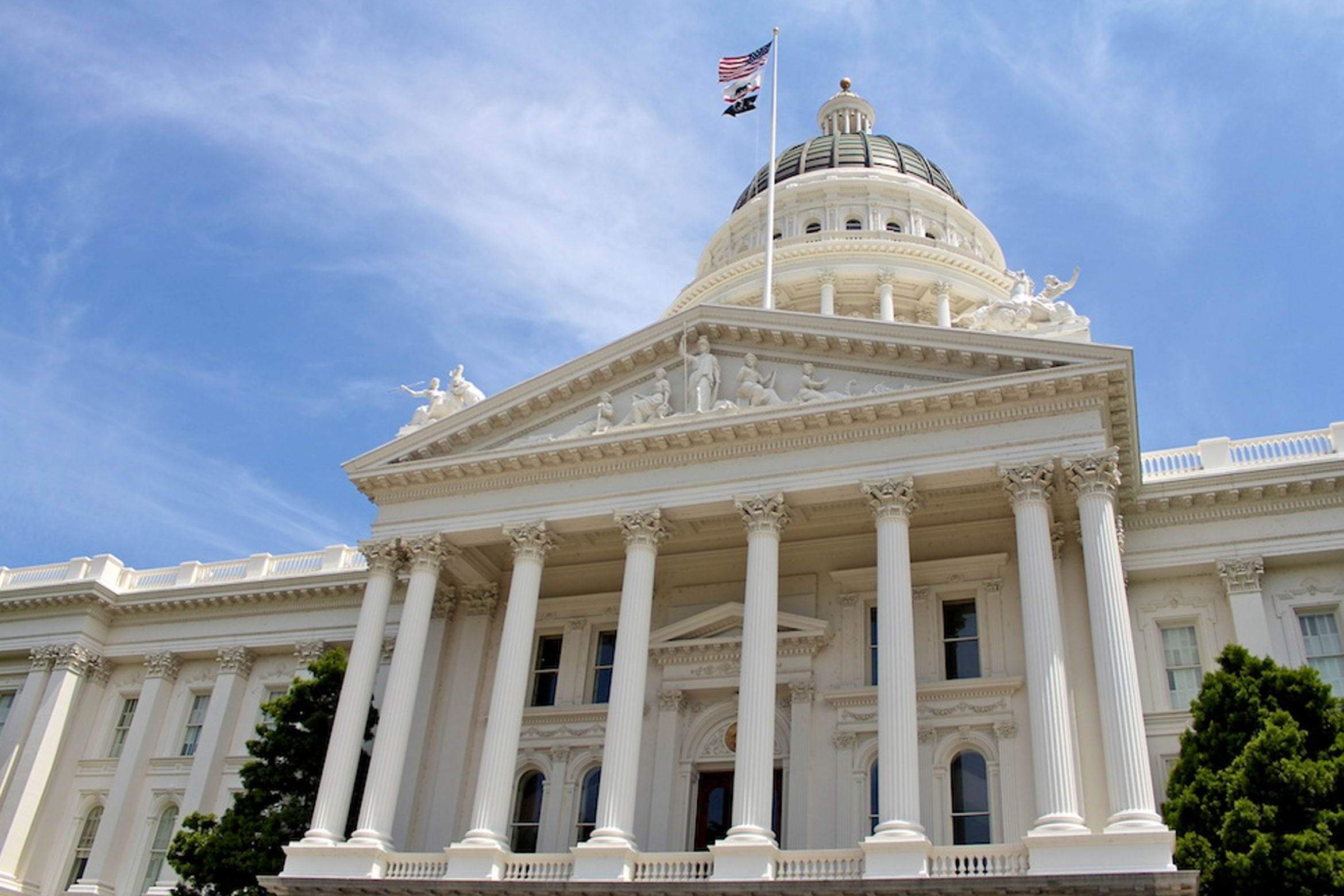 University of California Center in Sacramento (UCCS) Program
Similar to the UCDC program, students in the UCCS program have the opportunity to observe public policy processes firsthand in our state's capital. Designed for undergraduates in their junior or senior year, the program allows students to pursue internships and research projects specific to enhance their academic study. Interested students are encouraged to get more info and apply via the UCCS website.