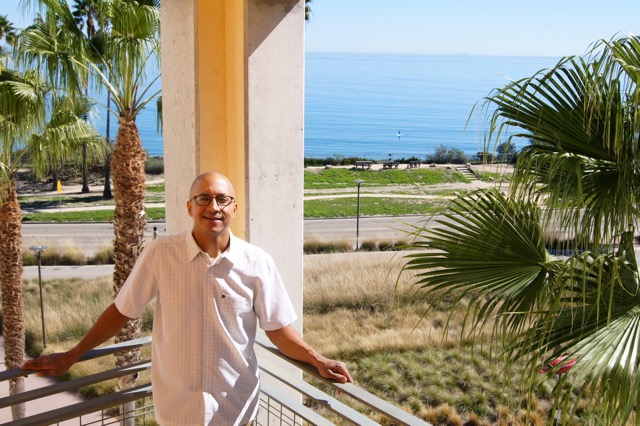 Welcome to UCSB's Environmental Studies website. We are a vibrant program with inspiring faculty, lecturers, students and staff. We've been around for 50 years, which makes us one of the oldest and most prestigious Environmental Studies programs in the nation. We are also one of the largest programs in terms of the cumulative numbers of student graduates over time--around 7,500! Check out some details of our history on the home page.
UCSB's Environmental Studies Program generates transformative ideas through research and educates students to become agents of change for a healthy and just environment. We train environmental leaders of the future and instruct our students in developing the skills, confidence, creativity, and power to positively change the trajectory of our planet at the local, national, and global scales. Our graduates are leaders in every sector, holding jobs in state and federal government, industry, and NGOs focused on, for example, promoting sustainable and environmentally smart city and county planning, advancing efficiency and ecological sustainability in business, building environmental education curriculum in school systems, improving waste management systems, tackling climate change, and strengthening our democratic systems. Our program's goal is to give you the skills with which to understand the complex environmental problems societies face, and to participate in generating solutions to these problems. ES students gain these skills through classes with topnotch and skilled faculty instructors as well as through classes taught by leading environmental professionals. For example our Waste Management course is taught by one of Santa Barbara County's waste management professionals (also a graduate of our program!) and our environmental law sequence is taught by an accomplished local attorney who specializes in land use and coastal environmental law. ES students have the honor of being part of the only major at UCSB that features core courses in the sciences, social sciences, and humanities—truly a world-class education.
In addition to stimulating classroom experiences, we try to ensure that our students get out of the actual classroom and into the field. We encourage involvement in Wildland Studies courses or the Education Abroad Program, plus we offer a variety of field based courses within our own curriculum. Some of these get students out into wildland settings to view first hand the challenges of managing wild places in a rapidly changing world. Other courses with a field element expose students to ecological restoration (and restoration internships), water distribution & politics, energy generation, coastal processes and their management, and agriculture and its intricate ties to an array of environmental challenges. Our amazing Undergraduate Advisor helps to place students into internships in a wide range of areas including law, planning, resources management, ocean pollution, environmental education, ecological restoration and more. We also encourage student involvement in research through collaboration with faculty, graduate students, and postdoctoral fellows, and we have small grants available to help facilitate this. A number of our faculty have produced cutting-edge scientific and policy-relevant research in partnership with Environmental Studies undergraduates, and have traveled to conferences to share their work.
Finally, we have a number of exciting new initiatives that will enable students to go deeper with their work and to apply their skills to produce more inspiring and impactful change. These initiatives are the Environmental Leadership Incubator (ELI), the Center for Undergraduate Environmental Leadership (CUEL), and the Global Environmental Justice Project (GEJP). These centers are spaces of innovation, creativity, collaboration, and problem solving, where students work to produce research, science, technology, art, and actions that promote sustainable, equitable, and lasting solutions for the earth and its peoples in 21st century.
As we celebrate our 50th year as an academic department at UC Santa Barbara we will host a series of campus-wide and public events for a national and global audience to commemorate the progress we have made in the program's first half-century, while charting a course for what we plan to accomplish over the next fifty years. We hope this website will help you become familiar with our program and if you have any questions that you can't find the answer to, send us an email.
David N. Pellow, Chair

Environmental Studies Program