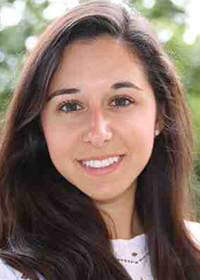 Assistant Professor
Bren 4025
Debra Perrone is an Assistant Professor of UCSB's Environmental Studies Program. Prior to joining the faculty at the University of California, Debra was a postdoctoral research scholar at Stanford University with a dual appointment in the Department of Civil and Environmental Engineering and the Woods Institute for the Environment. She received her PhD in Environmental Engineering at Vanderbilt University in 2014 and was awarded first honors as the Graduate School's Founder's Medalist. Debra has been awarded fellowships from the Environmental Protection Agency and National Science Foundation for her work studying the growing water scarcity challenges and tradeoffs facing society. Deb integrates research methods from engineering, physical science, and law to inform water sustainability and policy; she uses a wide-spectrum of outlets to disseminate her research, including peer-reviewed journals, policy briefs, and interactive-online dashboards. Debra is a co-author of a textbook for undergraduate students that focuses on the challenges and opportunities surrounding our global water resources by providing a foundation in water science and policy.
Specialization
Water Resources Engineering, Groundwater Science and Policy
Education
2014 Ph.D., Environmental Engineering, Vanderbilt University, Nashville, Tennessee
2010 M.S., Environmental Engineering, Vanderbilt University, Nashville, Tennessee
2008 B.S., Civil and Environmental Engineering, Lafayette College, Easton, Pennsylvania
Research
For a full list of publications, please visit Dr. Perrone's website.