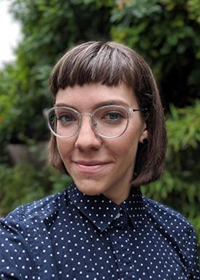 Assistant Professor
Bren 4007
Dr. Froehlich earned her BSc in Animal Biology from the University of California, Davis and her PhD in Marine Ecology & Fishery Sciences from the University of Washington, where she took an interdisciplinary approach studying the impacts of anthropogenic stressors, such as hypoxia, on exploited marine ecosystems and species. As a Postdoctoral Scholar at the National Center for Ecological Analysis and Synthesis, she studied the potential of sustainable offshore aquaculture. Dr. Froehlich started her Interdepartmental Graduate Program in Marine Science (IGPMS) appointment in 2019, joining the departments of Ecology, Evolution, & Marine Biology and Environmental Studies. She is currently a co-PI on several cross-departmental seafood and aquaculture projects.
Specialization
Marine Ecology, Aquaculture, Fisheries, Climate Change, Ecological Modeling, Data Science, Environmental Physiology and Behavior, Social science
Education
Ph.D., Marine Ecology & Fishery Sciences, University of Washington
B.S., Animal Biology, University of California, Davis
Research
Sustainability of seafood and marine ecosystems are increasingly threatened by multiple stressors that act and interact at different scales. Globally, aquaculture (i.e., aquatic farming) is now a dominant form of seafood production, but there are major scientific gaps in understanding the consequences of aquatic farming in a larger, ecological food-system context, especially under a changing climate. In the Froehlich Lab, research aims to tackle these problems by understanding the links between patterns and process at the species to global scale, using field- and lab-based physiology and behavior analyses, combined with social and ecological modelling and data science. Currently, the Froehlich lab is exploring interactions and impacts of aquaculture, wild fisheries, and climate change.