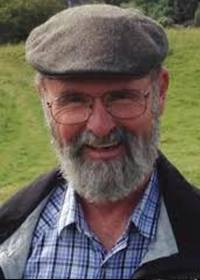 Professor
Eric Smith's research focuses on environmental politics, public opinion, and elections. In the area of environmental politics, he has explored public opinion toward offshore oil development, nuclear power, wind power, energy crises, and climate change. He has also investigated the reasons why the general public often does not trust scientists or scientific findings. Along with Juliet Carlisle, Jessica Feezell, and Kristy Michaud, he recently published The Politics of Energy Crises (Oxford University Press, 2017). In the area of public opinion, Smith has investigated problems such as how tolerance for LGBTQ people has changed over time, public support for the death penalty, how both citizens and members of Congress organize their opinions about politics, how people learn about politics, and how their knowledge influences their opinions and their behavior. In the area of elections, he has investigated problems such as the nature of party realignment, how candidate quality affects voting decisions, and how voters respond to male and female candidates.
Professor Smith is currently working on projects addressing the politics of climate change, public knowledge about sustainability issues, and public support for the death penalty.
Professor Smith received his Ph.D. in political science from U.C. Berkeley in 1982. After teaching at Brandeis University and Columbia University, he joined the U.C. Santa Barbara Political Science Department in 1986. In 1995-96, he directed U.C. Santa Barbara's Washington Center.
Specialization
American Politics, Environmental Politics, Public Opinion and Voting Behavior, Congress, Political Parties
Education
Ph.D., University of California, Berkeley