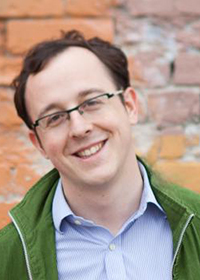 Assistant Professor
Ellison Hall 3706
Matto Mildenberger is Assistant Professor of Political Science. His research explores the political drivers of policy inaction in the face of serious social and economic threats posed by global climate change. Straddling comparative political economy and political behavior, Mildenberger's work focusses on comparative climate policymaking and the dynamics of US climate opinion. His current book project compares the politics of carbon pricing across advanced economies, with a focus on the history of climate reforms in Australia, Norway and the United States. Other ongoing work explores public environmental behaviors, political ideology, and the relationship between economic and environmental policy preferences. A previous book, Dependent America? How Mexico and Canada Construct US Power (Toronto 2011, with Stephen Clarkson), explored the political economy of North American trade and security relationships.
Specialization
Comparative Politics, Environmental Politics, Public Opinion, Methodology

Education
Ph.D., Yale University, 2015
Research
Matto's research focuses on climate policy inaction in the face of dramatic economic and social costs associated with the climate crisis. A current book project explores variation in the timing and content of carbon pricing policies across advanced economies, with particular attention to the role of carbon polluters in shaping climate policy outcomes. He also studies the dynamics of public climate and energy opinions. At UCSB, he co-run the Environment and Energy Transitions (ENVENT) Lab.