Public Lands: Santa Barbara and Beyond
Environmental Studies Lecturer Deborah Williams launches new website highlighting public lands in and around the Santa Barbara area.
Environmental Studies' Lecturer Deborah Williams has launched a dynamic, informative website entitled: "50 Great Public Land Destinations -- Santa Barbara and Beyond." Designed to highlight the rich diversity of public lands within 300 miles of UCSB, the website was inspired by Lecturer Williams' class "Public Lands and Waters: Law and Policy" for the benefit of students, faculty, staff, visitors and others.
Featured in over 15 news articles and newsletters (including the LA Times, the Current and the Daily Nexus), this website serves as an identification and introduction portal for public land adventures. Highlighting the amazing gifts our public lands have to offer to everyone, of every age, now and hopefully forever, the website offers a mix of all types of public lands, including: national parks, state parks, county parks, city parks, open spaces, national forests, national historic sites, and national monuments.
Williams' outstanding Public Land students contributed suggestions, photographs and support for the website. In addition to providing multiple ways for users to find exciting public lands to visit, the website features a "Help Protect" section, which emphasizes how as co-owners and stewards of our extraordinary public lands, we have numerous opportunities to protect them. "I hope all current and former Environmental Studies majors will enjoy using the website, and I look forward to hearing your comments regarding it," notes Williams.
Read more in these featured articles: The Daily Nexus, KCLU, The UCSB Current

Nothing Fishy about Growing Seafood Demand
Environmental Studies assistant professor co-authors publications that highlight the potential and pathways to meet growing seafood demand while considering people and the environment.
Assistant professor Halley Froehlich's research on sustainable aquaculture was featured in various news articles this year. She and a team of experts on ocean sustainability explored the potential oceans and mariculture can play to meet the growing demand for food. In one study, the researchers found that, if done sustainably, the ocean can supply around six times as much food as it does now. This amount is more than the two thirds of the edible food that will be needed (nearly 500 million metric tons) to feed the projected global population of 2050. Froehlich and her colleagues also estimated that 12 million square kilometers are potentially available for farming fish and other species that do not require feed inputs, like bivalves and seaweed. Their results also show that expansion and increased food extraction can actually have a lower environmental impact on marine ecosystems, especially when compared to land-based food production.
Read more in these featured articles: Time Magazine, Noozhawk, Hakai Magazine
---

Rising up and Taking it Head On(line)
Assistant professor Summer Gray shares her insights on RISE (Reimagine Education for the Student Experience), a program created to help instructors design remote courses.
Earlier this fall quarter, the UCSB Current interviewed several UC Santa Barbara instructors, including Environmental Studies assistant professor Summer Gray. The global and national crises compelled UCSB instructors to rise to the challenge of teaching remotely. Gray was among 138 faculty members (of all categories) who participated in the RISE institute. Gray mentions that she is aware of the difficulties remote learning poses for students amidst a global pandemic and is "mindful of the social inequities of online learning." Like many instructors, Gray redesigned her courses as a hybrid format using synchronous and asynchronous formats to foster a space of learning while integrating an inclusive and engaging curriculum. Gray touted the program and workshop saying "I was really impressed by the RISE curriculum and feel grateful for the opportunity to have learned from an amazing group of experts."
Read more in this featured article: The UCSB Current
More Features: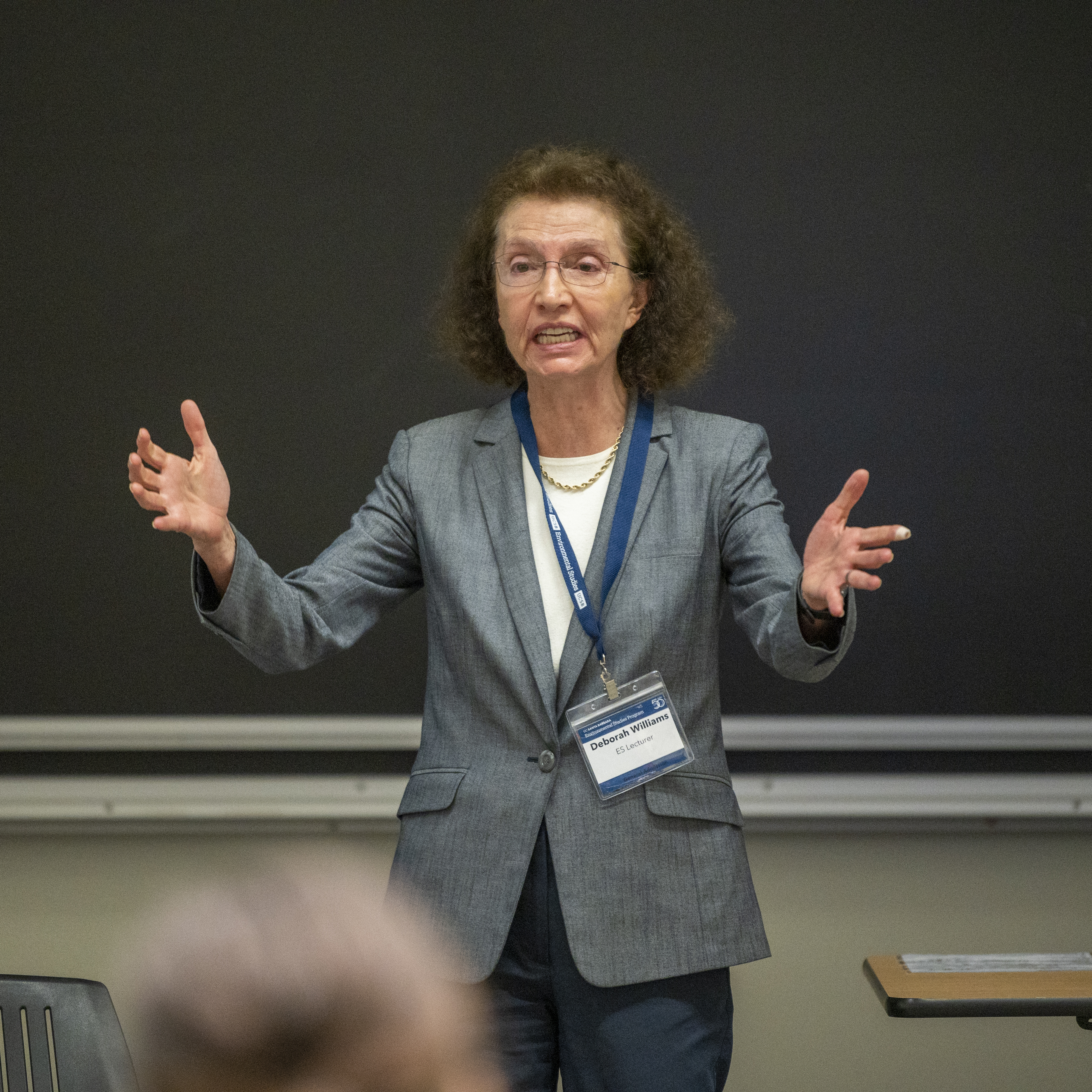 Amid a massive wildfire season, Lecturer Deborah Williams published an OpEd in the Santa Barbara Independent that offers reasons for hope during these challenging times.
Featured article in: The Santa Barbara Independent
---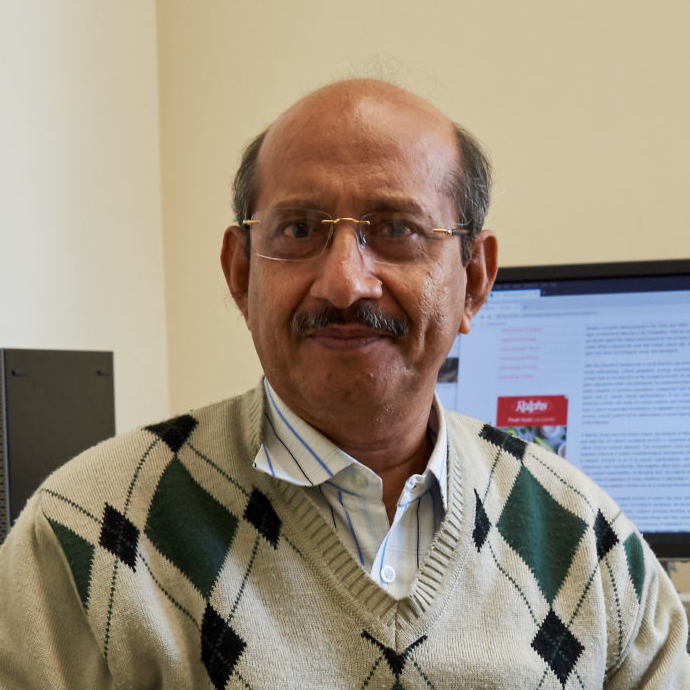 Longtime lecturer, Manny Kundu was featured in several campus publications highlighting his 30+ years of service and his work on human behavior and environmental degradation.
Featured articles in: The Daily Nexus, Coastlines Magazine
---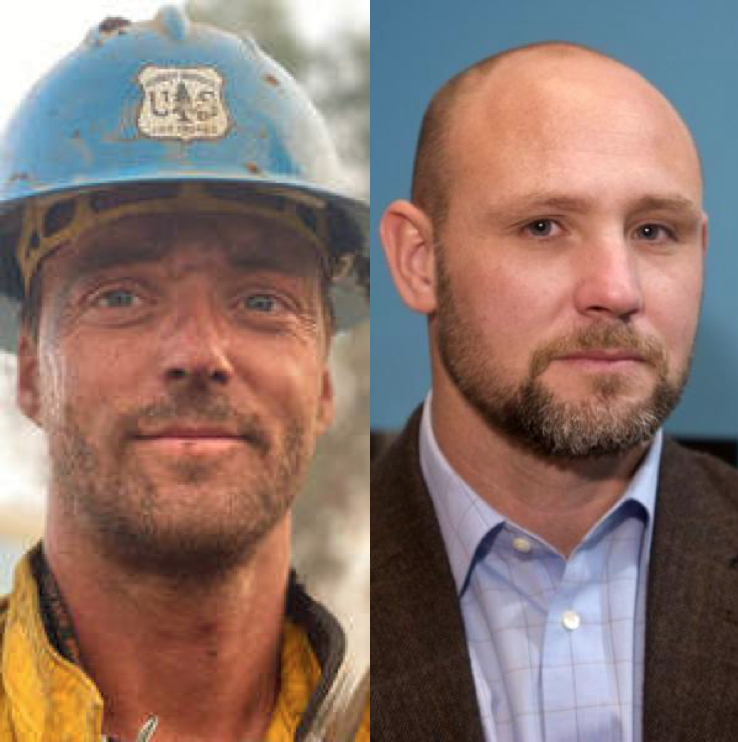 Environment and Society PhD Emphasis and Anthropology student Jordan Thomas (left) and Environmental Studies affiliated faculty Jeff Hoelle (right) published individual OpEds in the LA Times discussing climate change and fires in California and the Amazon.
Featured articles in: LA Times (California fires and climate change denial), LA Times (Burning Amazon)